I've made a necklace for the
Relay for Life silent auction
on July 22nd and 23rd. Actually, I made about four things, but I liked the first two too much to only make a few copies of them (one of them is absolutely
gorgeous
), and I wasn't thrilled with the third. Hah, I'm so lame. Anyway, here are pictures. I'd have more, but my computer shuts itself down after taking a couple high resolution photos, so it's slow going.
It's called Decadent Hours, and it comes in 4.5 colors, and there will only be one copy of each color sold ever, and that's it. No other colors will be made. (Backup copies will be kept in my inventory, but I won't be wearing them.) The color versions are named after times of the day (and oh, man, was it a relief to not have to texture a million different gem and metal combinations).
Oh, and all the gem textures are 100% hand drawn. Yes, really. (Can you tell I'm proud of this?)
This is Night: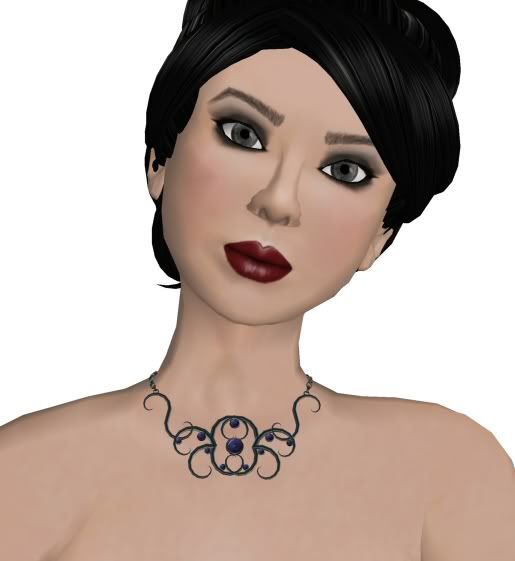 (Skin: Tete a Pied; hair: ETD)
Detail: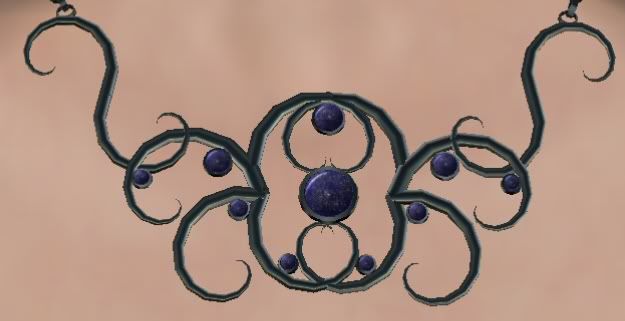 Early Sunset. You can see the clasp in this picture; those circles are gems.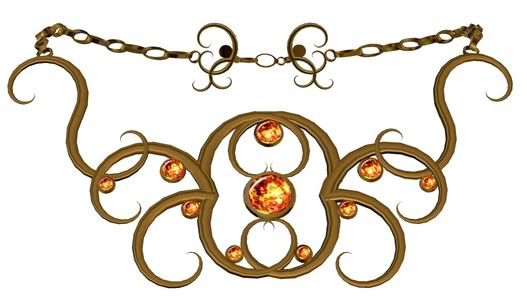 Late Sunset. I couldn't decide which metal to put the opal(ish thing) with, so I just made two versions.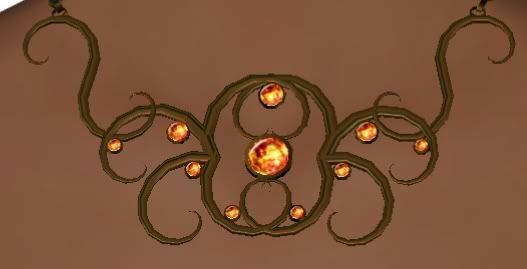 Noon. My least favorite; it looks kind of cheesy to me.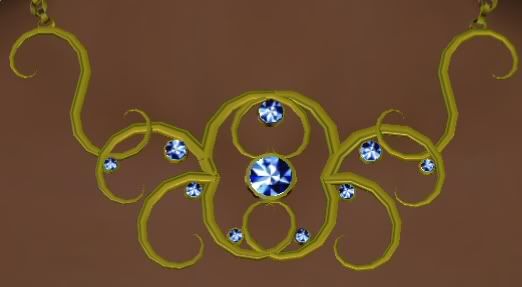 Dawn. Getting the highlight on that stone right took forever.