Blossom is a prim necklace and earrings set, available in three metals (gold, silver, and black) and ten different gemstones. All the gemstone textures are hand drawn. Each color combination is sold singly or as part of a collection of all gold, silver, or black pieces. Also, each item is available in both copy/mod/no transfer and no copy/mod/transfer versions.
People in my update group have free access to a copy/mod/no transfer "Valentine's Collection" -- copies of the set in diamond, morganite, and ruby, in all the metal colors.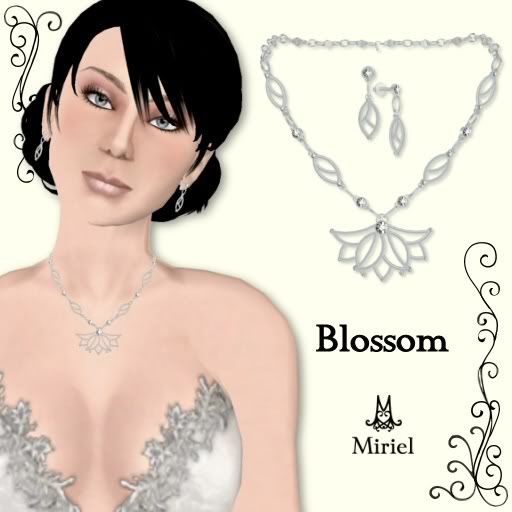 (Skin: Tete a Pied; lashes: Lynnix's; dress: Pixel Dolls; hair: ETD)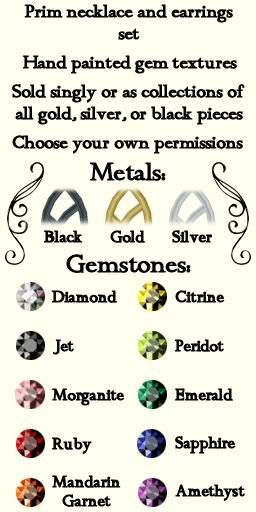 The morganite and peridot are new. I suspect the morganite will sell pretty well, but I'm unsure about the peridot. I like it, at any rate.