It took me about two months to release this (my gemstone texture troubles were holding me up), but finally:
Sultana is a prim necklace and earrings set, available in three metals (gold, black, and silver) and nine different gemstones. All the gem textures are hand drawn. There's a new gem texture this time, too: tourmaline. It's a bright aqua; I'm sure it'll sell terribly but I really like it. Oh, and the mandarin garnet looks really, really sparkly.
It's sold singly or in collections of all silver, gold, or black pieces. And everything's available in both copy/mod/no transfer and no copy/mod/transfer versions.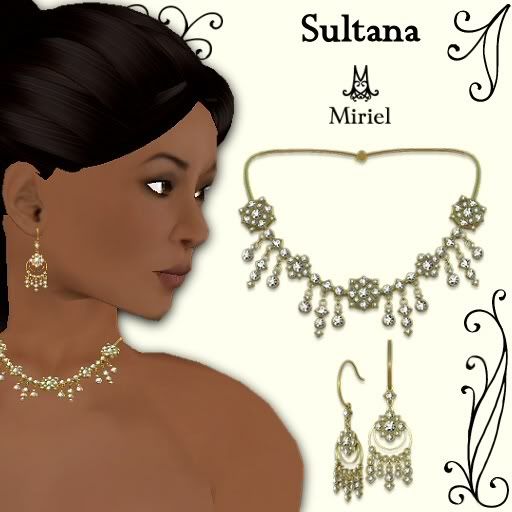 (Skin: Arcane Youth #2, by Nevermore; hair: Ammonit, by MAU and MEJ's)