My earlier lag problem seems to have fixed itself: I checked the build later, and the numbers made more sense. Just to be on the safe side (and because it was overly busy), I did remove an elaborate stained glass window from the back wall.
I think things will be ready to open in two to three weeks: I have to package everything up into boxes all over again, and get demos ready, not to mention making about a dozen more poses and some signs.
Anyway, I come bearing pictures, because I have no patience.
The main room. The little stand you can see at the back will be my live modeling stand, assuming Roslin and CJ don't demand my blood. Those doorways lead off to the different departments the store will have.
One of the departments, partly full. The vendors need some tweaking, now that I look at them. Kindly ignore the lone posing stand.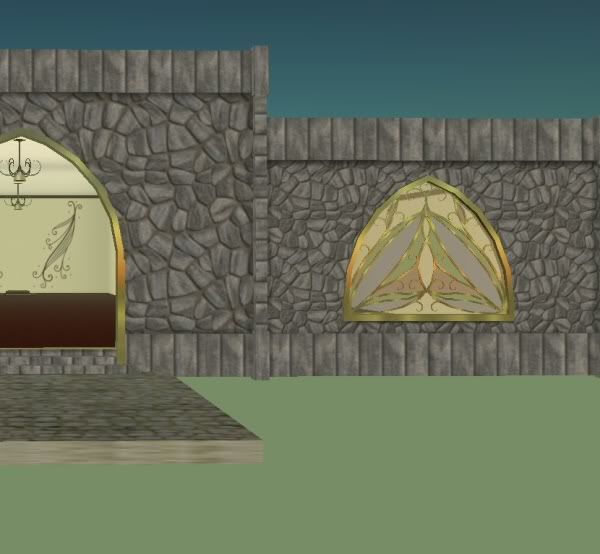 The front exterior, during the day. Fun fact: the window texture is only 64 x 128 pixels. Try not to look too closely at it when the store's open.
The store exterior at night. I'm unduly proud of the way the windows look from the outside, as well as how welcoming and bright the store looks.
I'm also unduly proud of how well the shadows in the interior look, something that doesn't entirely come across in the pictures. The inside is entirely full bright, and all the shadows were either drawn onto the textures, tinted onto the prim face, or (in a few cases) the result of a shadow prim.
The one thing that concerns me about the design is the faint whiff of the '70s that clings to it, but I'm hoping that covering the exterior with ivy will drown out any "crappy mall decorated in harvest gold" vibes the building may send off.