It's open, it's open! The new build is up. It features less lag, demos of utterly everything, posing stands that don't make you look completely stupid, a live model (sometimes), and thousands of L$s worth of ivy on the exterior.
Oh, yes, and I managed to get together my release for today. It's for Relay for Life! I don't like things with logos or cancer ribbons, so instead I made this: Tree of Life, a prim necklace with a detailed tree pendant. Yes, that's a prim pendant. It comes in three metals (gold, black, and silver) and three gemstones (diamond, emerald, and morganite, a pink stone -- I had to make some concession to the cancer theme. ;) ).
It's a bit more pricey than usual since it's for Relay for Life (it's L$300 a piece, and no discounted fatpacks), and it's only available in one permissions set (copy/modify/no transfer) since I'm stuck using the RFL vendors.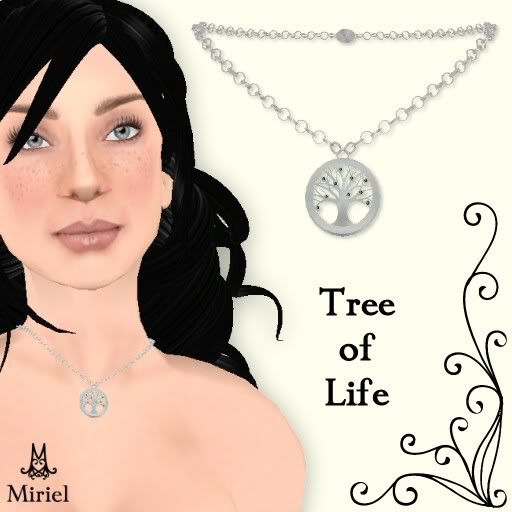 (Skin: Tete a Pied; hair: ETD (discontinued); lashes: Lynnix's Lashes)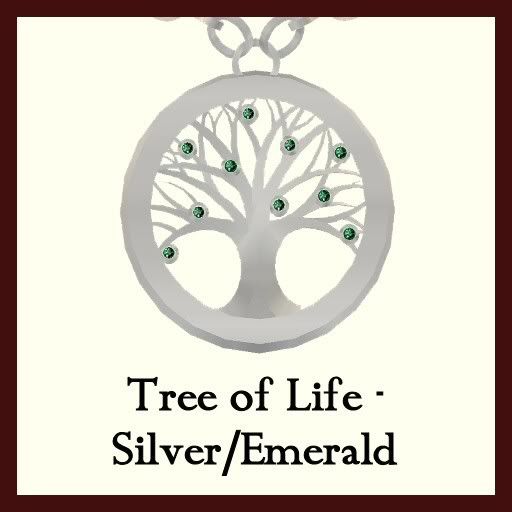 The black ones kind of creep me out. Oh, they looked fine when I was making them, but when I saw them at the scale in the above picture... well, "Tree of Life" seems less appropriate than "Tree of Unlife" or "Tree of I'm Going to Eat Your Soul, Miriel."