This week's release: May.
May is an elegant, semi-casual crystal necklace. It includes a necklace and stud earrings, and comes in nine different pastel color combinations, and two metals (gold and silver). The crystal textures are entirely hand drawn (or should I say "crystal" textures, since they're just my basic gem textures). I'm trying a pricing experiment this week, so it's really cheap: L$35 for a single color, and L$90 for all nine gold or silver pieces.
Everything is available in both copy/modify/no transfer and no copy/modify/transfer versions, and demos are also available.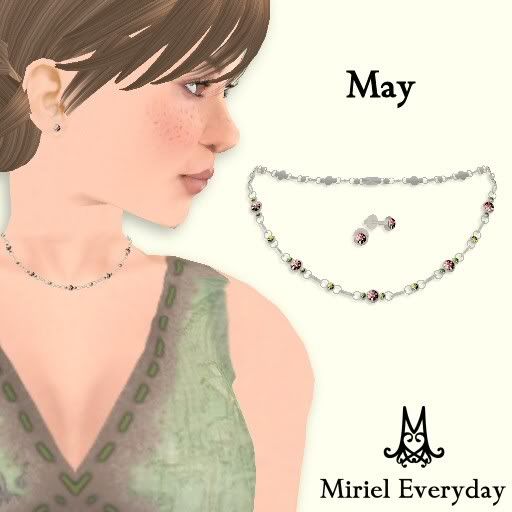 (Skin: Au Naturelle in the Rose skintone and Freckles makeup, from Tete a Pied; hair: Tessa in Ash, from ETD; dress: Spirit in green, from Canimal)