Maiden is a Medieval inspired hairstyle. It comes with a (nonremovable) simple circlet, which changes metals on command (choose from gold, silver, and black).
Sold singly (L$100) or as a collection of all fourteen colors (L$290). Available in both copy/modify/no transfer and no copy/modify/transfer versions.
Demos are available for all colors.
Get it at my store at
Nouveau 115, 205
.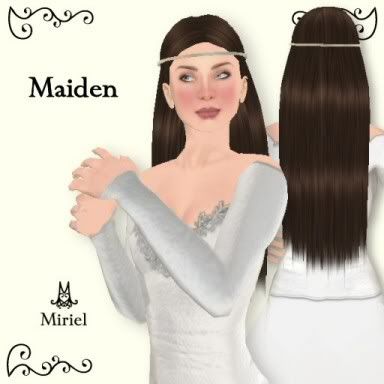 (Dress: Pixel Dolls; skin: Tete a Pied; eyes, pose: me)