This week's release from Miriel is Belle, an Edwardian style bun. Perfect for hairpins, and it looks great with Victorian clothing, too.
Available in fourteen colors, and sold both singly (L$100) or as a collection of all colors (L$290). Permissions are either copy/modify/no transfer or no copy/modify/transfer -- you choose when you buy.
Demos are available in all colors.
Get it at my store at
Nouveau 115, 205
.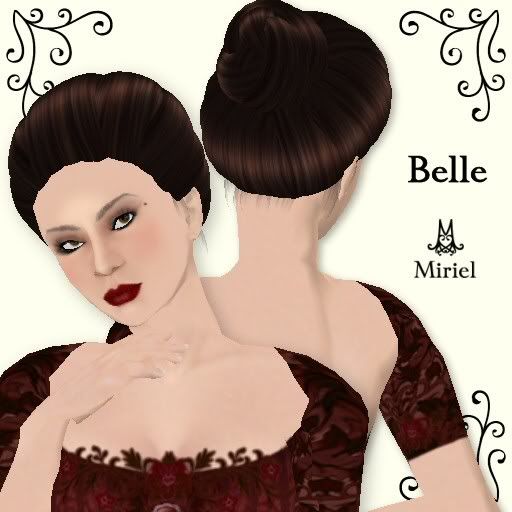 (Skin: Tete a Pied; dress: silent sparrow)