This week's release from Miriel is Elaine, a Medieval inspired gown with metallic embroidery. It's entirely hand painted -- no photosourcing, no 3D baking software -- and comes in thirteen colors (the pastels work great as wedding party attire). Each copy comes with a version with gold embroidery and a version with silver embroidery.
Sold both singly and in a collection of all thirteen colors. Also sold in both copy/modify/no transfer and no copy/modify/transfer versions.
Demos are available for every single color.
Get it at my store at
Nouveau 115, 205
.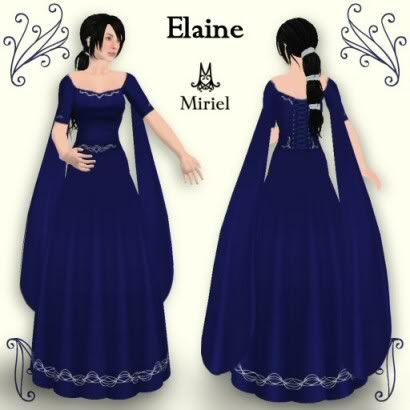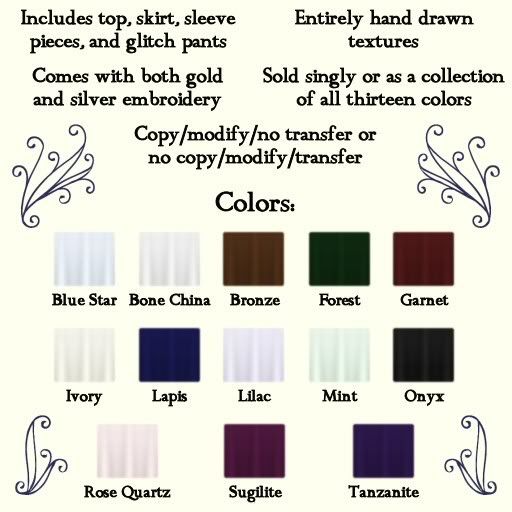 (And I'm already freaking out about that uneven neckline. Bleah. It looks terrible. Why did I release this?)