This week's release from Miriel is... lots!
First off, we have a freebie set of earrings called Teardrop. These Art Nouveau style earrings come in four metal colors, and are actually based off an RL jewelry design that I almost made.
Next is a Medieval/Renaissance hairstyle called Eleanora, which comes with a color changing headpiece. There are thirteen colors to choose from, and the trim and center part of the piece change separately, giving you a wide range of possible color combinations. The hair itself comes in fourteen different colors. L$100 for a single shade, and L$290 for a collection of all fourteen. Choose between copy/modify/no transfer or no copy/modify/transfer. Working demos are available for all hair colors.
Finally, I'm releasing a Medieval/Renaissance style outfit called Lene, named after the woman that commissioned it. This is a satiny dress that comes in ten rich color combinations. All boxes come with three different kinds of arm pieces (including sculpted arm puffs) and both gold and silver embroidered versions. Demos are available for every single color. L$350 for a single; L$1000 for all ten colors. Your choice of copy/modify/no transfer or no copy/modify/transfer.
Get them all at my store at
Nouveau 115, 205
.

Teardrop:



Eleanora: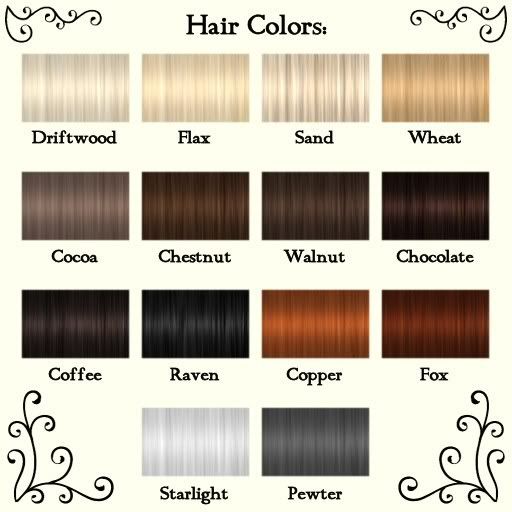 Lene: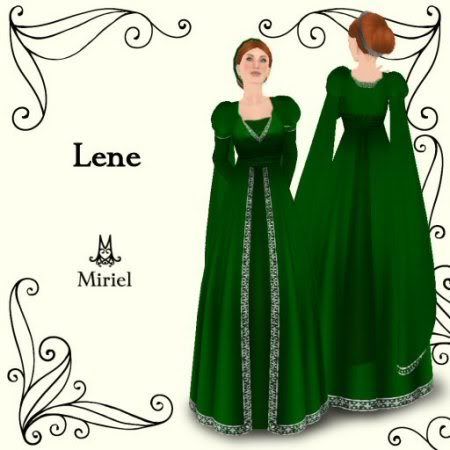 (Click the above for bigger.)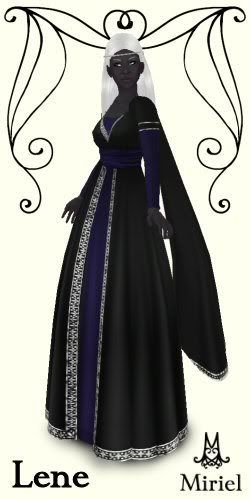 (Drow picture separate because I forgot to include it in the big image!)