I've started making some jewelry for men. This means, of course, that I need to take pictures of this jewelry being worn, which means I either need to a) hire a male model or b) get myself a male avatar. Given that I'm fussy and don't relish the idea of having to tell a model "no, that doesn't work, try this" or even "no, you don't have the look I want, I'm not hiring you," I chose option b.
This took a while. The male skin market is rather unimpressive at the moment and the sliders are, as always, a pain. (CJ very kindly gave me the old TaP male skins, but they were a bit too soft for me.) I had some nightmarish results along the way, particularly when switching between male and female avatars. Skin of one sex + shape of another sex = scary (unless you're
Lucas Lameth
). Behold:
Female skin, male shape.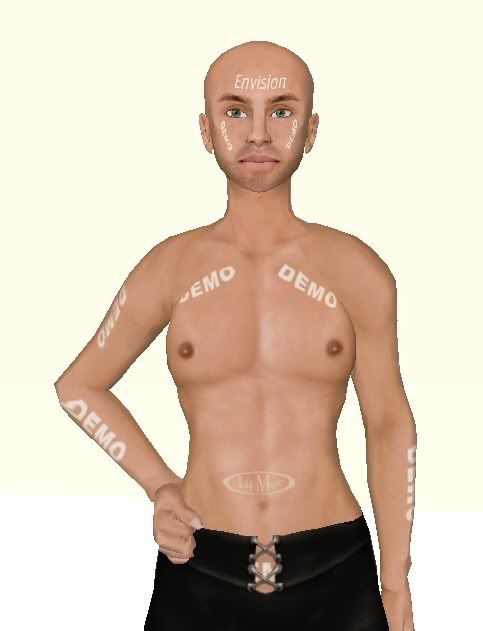 Male skin, female shape. I didn't grab a snapshot of myself in a skin with chest hair, but I probably should have.
However, I did finally manage to create something nice. Hello, ladies!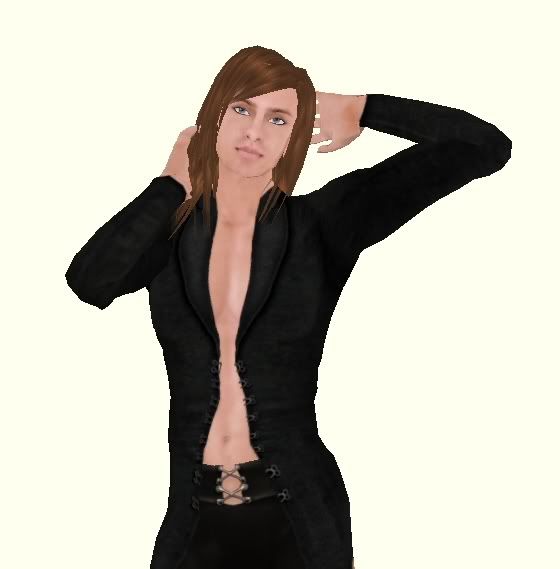 All that's needed is some girly text and a swooning lady with a lot of cleavage, and you've got yourself a romance novel cover.