The trees are at a point where I can start plunking them down. Here's the beginning of my forest, which still needs a few more rocks and plants added to the ground: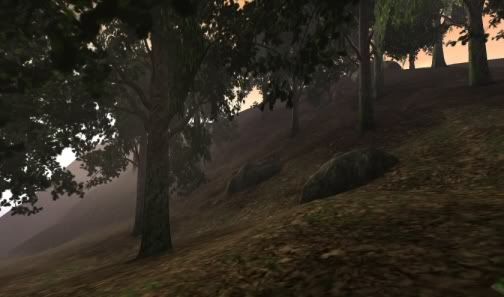 I've been a little disappointed with it so far, but I have to admit that it looks pretty good in that picture.
The ktris drawn numbers of this thing are making me very, very nervous, however. Hopefully they won't be Straylight bad (1000+ in Windlight!) by the time I'm done.