I'm sure you already know about this: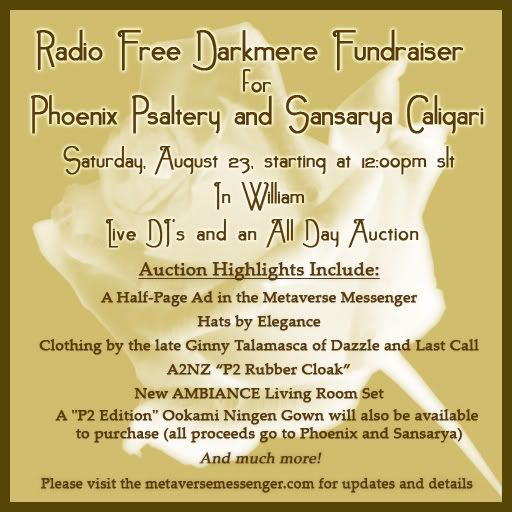 (You can read more
here
if you haven't.)
I just now donated something. (I am slow.) This is what I donated:

I don't know when it will be auctioned off (or if it'll get pushed back to another auction), but there you go. I made this item as a freebie for someone and I've given out a few copies, but it won't ever be for sale or widely distributed.